What Is Mercedes-Benz A-Service?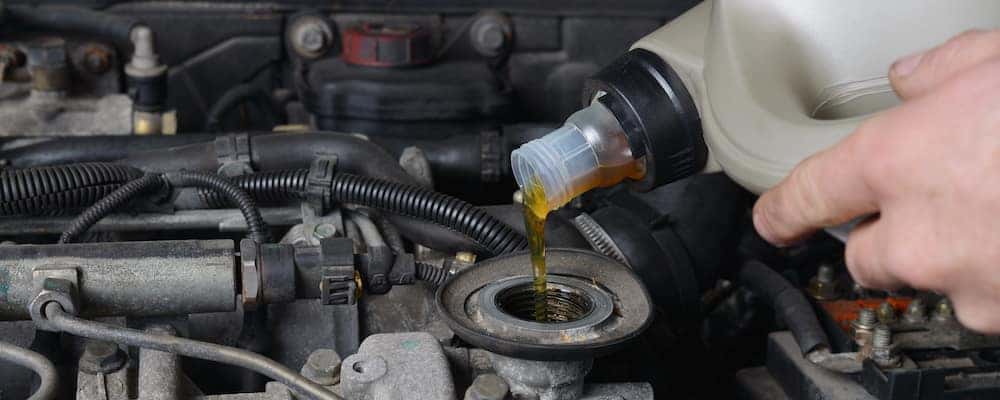 If you're like other Staten Island drivers, you may be curious – what is Mercedes-Benz A-Service? The factory-trained and certified technicians at Mercedes-Benz of Edison are equipped to handle all required scheduled Mercedes-Benz maintenance on your new or certified pre-owned Mercedes-Benz model. Find out if you specifically need A-Service, and what you need to look out for!
What Does A-Service Entail?
Keep in mind that after you've selected which Mercedes-Benz SUV to buy, the first Mercedes-Benz A-Service visit should take place at about 10,000 miles or after one year. From there, it should be completed every 20,000 miles or two years. Services performed under the A-Service list include:
Synthetic motor oil replacement
Oil filter replacement
Fluid level checks and corrections, depending on factory-recommended service intervals for your specific Mercedes-Benz
Tire inflation and correction
Brake inspection
Maintenance counter reset
Why Is A-Service Important?
So why is A-Service important for East Brunswick drivers? Mercedes-Benz maintenance in general is essential to keep your vehicle running in the best condition possible and to ensure that it meets factory requirements – and it means more than a quick oil change. Especially with Mercedes-Benz models with AMG® performance parts, thorough inspections, replacements, and cleanings ensure optimal performance at all times.
What Other Service Schedules Are There?
In addition to Mercedes-Benz A-Service, there is also Mercedes-Benz B-Service to keep up with. These visits add the following Mercedes-Benz maintenance routines:
Cabin dust/combination filter replacement
Brake fluid exchange
On models that run on diesel engines, it's also necessary to replenish AdBlue at all intervals.
Schedule Service with Mercedes-Benz of Edison
Schedule service with Mercedes-Benz of Edison whenever it's time to complete your Mercedes-Benz A-Service or Mercedes-Benz Service B. Plus, our dealership can help you out in a number of other whys, from financing your ideal Mercedes-Benz to navigating the Staten Island Ferry!
More from Mercedes-Benz of Edison
Ray Catena Mercedes-Benz of Edison Congratulates GM Douglas Wells for Raising Over $15,000 for Susan G. Komen EDISON, NJ – The Ray Catena Auto Group family applauds Ray Catena Mercedes-Benz of Edison general manager Douglas Wells for his tireless work last week raising money for the fight against breast cancer. Doug was a major participant…

The 2023 Mercedes-Benz CLS, a sporty spin on a four-door sedan with eye-catching coupe styling, offers drivers many smart features. One of the most useful of these is the remote start functionality. Since 2019, this capability has been available through the Mercedes me connect system. Find out how it works, if it's safe, and more…

Across the U.S., Mercedes-Benz of Edison – A Ray Catena Dealership is Best-reviewed by Mid Atlantic Shoppers Edison, NJ – 3/8/2023 – Mercedes-Benz of Edison – A Ray Catena Dealership is awarded a 2023 Regional Dealer of the Year Award by DealerRater, a leading car dealer review and reputation management platform and company of Cars.com…
**Services and pricing for Service A/Service B may vary due to your driving habits, mileage, and local environmental conditions. Please refer to your maintenance booklet for additional details and general guidelines for your vehicle's year and model.
***2009 and newer Mercedes-Benz vehicles only. Price advertised for Service A/Service B includes all factory-required components. Please refer to your maintenance booklet for the complete list of factory-required services and details on the specific intervals for your vehicle's year and model.