Smart Car Inventory
Ever consider investing in a smart car but didn't know much about it or, anything at all for that matter?
How do I charge it? How many miles can I get out of a full charge? Where can I charge it? Do they drive better/worse than a non-electric car? Is it really worth the switch?
There are tons of questions that buyers and leasers have but find difficulty in getting the answers to. However, Mercedes-Benz of Edison. has educated and trained staff to inform customers on their smart cars questions. As for those who want to inquire before coming into our dealership, https://www.smartusa.com/electric-drive-faq has the answers to all you questions and helps ease the car buying experience.
Information provided ranges from cost and savings, charging, battery, performance, and design, to help ease the worries and concerns during the car buying experience.
To take a look at Mercedes-Benz of Edison.'s smart car inventory, click the link below: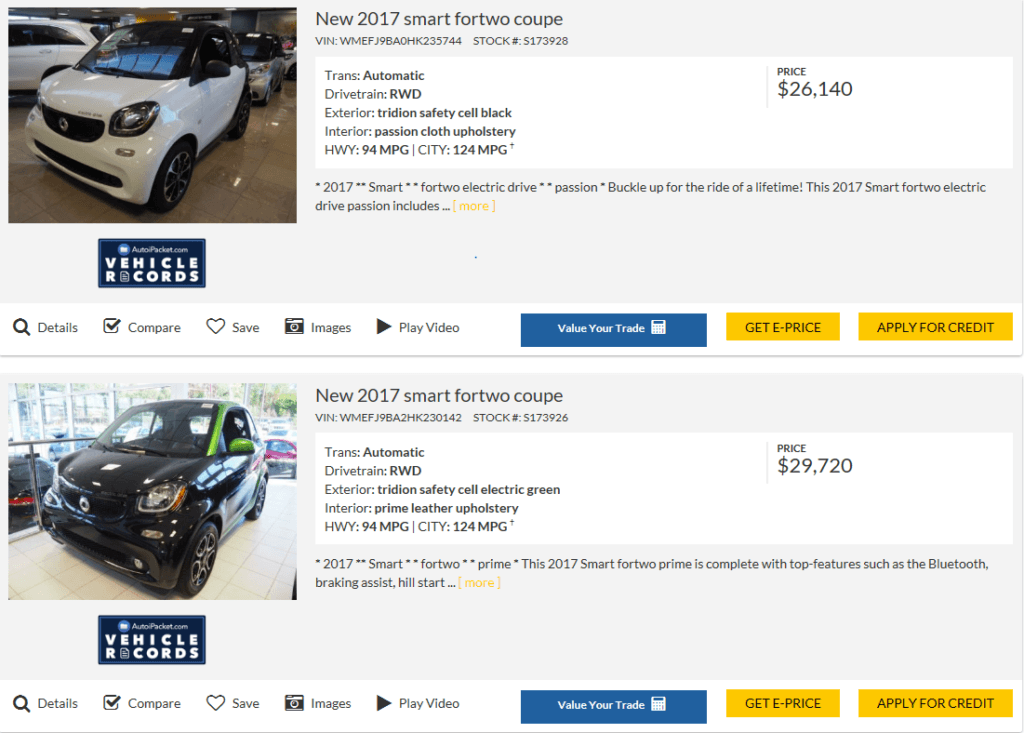 Disclaimer:
All information is from smartusa.com and is not representative of Ray Catena Motor Car Corp.