2018 Mercedes-Benz GLC 300 4MATIC® #TestDriveTuesday
Matt Kratzer, Sales & Leasing Representative of Ray Catena Motor Car takes out the 2018 Mercedes-Benz GLC 300 4MATIC® for #TestDriveTuesday.
The 241-hp 2.0L turbo inline-4 in the GLC 300 combines numerous advances to deliver more power from less fuel. Its rapid-multispark ignition and high-pressure Direct Injection can fine-tune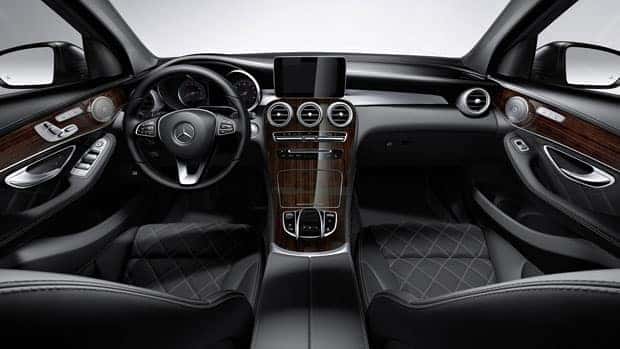 themselves in milliseconds. Its turbocharger spools up quickly to boost response, helping deliver all of the engine's 273 lb-ft of torque at just 1,300 rpm. Widely variable timing of all 16 valves and innovative 3-phase cooling team up to reduce emissions while raising your emotions.
In any season, on any road, 4MATIC® all-wheel drive adds to your confidence and control. Always engaged and optimizing torque to every wheel, 4MATIC® integrates with ESP®, our standard Electronic Stability Program, for maximum effectiveness in corners and slippery conditions. It also incorporates our 4-wheel Electronic Traction System (4-ETS®), which monitors for the first sign of wheel slip and responds to ensure torque is sent to the wheels with the best grip, even if that's only one wheel.
In form, feel, flow and function, the cabin of the GLC sets a class standard for style and craftsmanship, even among larger and pricier SUVs. The wide sweeping console features driver-focused controls, a cascade of rich wood, and a sensousness that continues throughout the cabin. Modern color and trim options, elegant aluminum switches and trim details, and intuitive technologies create an environment that puts every element of driving enjoyment in harmony with you.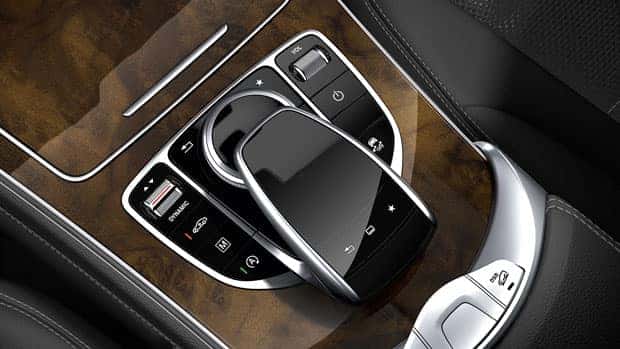 Offering both front- and rear-seat passengers sweeping skyward views, this fully functional glass sunroof features a front panel that can either tilt up for ventilation or slide over the rear panel for an open-air feeling. Dual interior power shades with controls allow the driver and each rear passenger to adjust the amount of sunlight entering the cabin.
Featuring a big standard 7.0-inch color display and a central controller on the console, the GLC gives you convenient control of audio, video, hands-free calling and optional navigation functions. Many features can also be accessed via the integrated steering-wheel controls. The freestanding display combines a big viewing area with a sleek design, with no need for a bulky visor.
The central controller brings a world of entertainment, vehicle settings and more to your fingertips. It falls naturally to hand on the console, teaming an intuitive touchpad with a rotary knob. The touchpad responds to a variety of finger motions, including swipe, pinch and even handwriting. Carousel-style on-screen menus mimic the movement of the rotary knob, making adjustment of the car's abundant features logical and easy.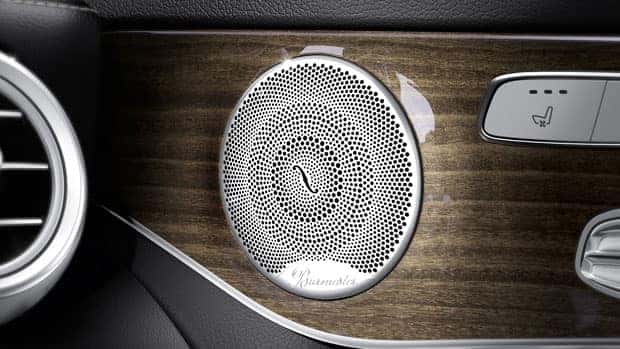 One of the most respected makers of handcrafted high-end home audio, Germany's Burmester® has developed a surround-sound system that's specifically tailored to the GLC. With 13 high-quality speakers and a 590-watt 10-channel digital amplifier, the system fills the cabin with pure digital surround sound while seamlessly compensating for ambient noise. Exquisitely detailed aluminum speaker grilles are as rewarding to the eyes as the system's output is to the most discerning ears.
See our Mercedes-Benz GLC 300 4MATIC® inventory here at Ray Catena Motor Car. in Edison, New Jersey.
Disclaimer:
All information belongs to MB USA and is not representative of Ray Catena Motor Car.
https://www.mbusa.com/mercedes/vehicles/model/class-GLC/model-GLC 300W4
Visit our other Mercedes-Benz dealerships by clicking the links below:
https://www.raycatenaunion.com/
https://www.raycatenafreehold.com/