The Perfect Family SUV | 2020 GLE 350
The 2020 Mercedes-Benz GLE is a perfect SUV for your family, and here's why:
New for 2020, the GLE has numerous improvements both inside and out. Starting with the front fascia, a much more bold and sporty grille is met with LED daytime running lights as well as LED headlamps. A 2.0L inline-4 turbo engine sits under the hood and gives way to an estimated 22 miles per gallon (19 city/26 highway).
Moving towards the rear, the taillights have been redesigned with LED's in a way that creates attitude and makes a statement when out on the road. The vehicle sits on 19 inch multi-spoke alloy wheels as standard and with its '4MATIC®' four wheel drive system, traveling in rough terrain is never a question.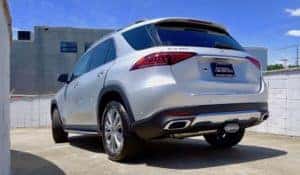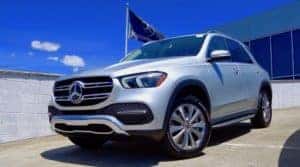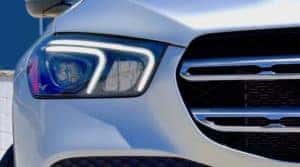 On the interior there's nothing but the best in material and build quality. An absolutely gorgeous 12.3 inch high-definition touch screen is front and center featuring Mercedes-Benz's most responsive software yet. MBUX, or, Mercedes-Benz User Experience is the software behind the magic and features an updated navigation, climate controls, as well as artificial intelligent voice control. Just say "Hey Mercedes" and you can control anything from your seat heating to asking for directions!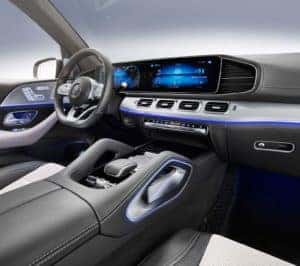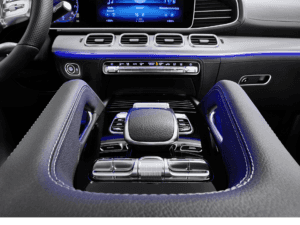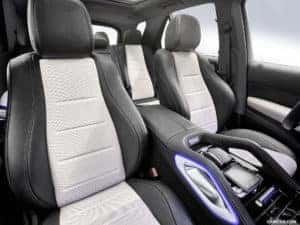 The rest of the interior is both luxurious and modern while also durable. Newly engineered front and rear seats are more ergonomic than ever before, offering enhanced comfort and convenience. Standard seating capacity is capped at 5, but with the optional third row, you can take an additional two passengers anywhere you'd like. Mercedes-Benz makes access to the third row easy – with the touch of a button the second row bench folds forward and moves out of the way. Passengers can then seamlessly slide into the back row without any issues.
If you are in the market for a safe, sporty, and stylish new vehicle that's packed with the latest and greatest innovative technology, look no further than the 2020 GLE. Whether you are heading to the beach packed with umbrellas, chairs and coolers, or picking up your kids from after school sports, the GLE can do it with class and ease.