2024 Mercedes Benz GLS 600 Maybach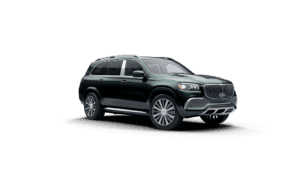 The Maybach brand has a storied history of producing ultra-luxurious vehicles, and the GLS 600 Maybach represents the expansion of the Maybach nameplate into the SUV segment. This move allows Mercedes-Benz to capitalize on the growing demand for luxury SUVs. The GLS 600 Maybach is designed to offer an unparalleled level of luxury and comfort. Its opulent interior, premium materials, and advanced features cater to customers who seek the utmost in automotive luxury. Maybach has long been associated with producing some of the world's most exclusive and luxurious vehicles. The GLS 600 Maybach carries forward the Maybach legacy, offering a sense of exclusivity and prestige to its owners.
Standard GLS 600 Features:
Availability:
Maybach models, including the GLS 600 Maybach, are produced in limited quantities compared to standard Mercedes-Benz models. This limited production contributes to their exclusivity. Maybach offers extensive customization options, allowing buyers to tailor their GLS 600 Maybach to their exact preferences. This includes selecting from a wide range of interior materials, colors, trims, and additional features which can take additional time to reach to customer if interested. Maybach ownership often includes premium services and privileges, such as concierge services, exclusive events, and access to Maybach lounges and facilities. Owning a Mercedes-Benz GLS 600 Maybach is a symbol of prestige and affluence, making it highly sought after by those who appreciate the pinnacle of luxury in the automotive world.
Availability of specific GLS Maybachs and configurations can vary by dealership and region. To get the most up-to-date information on the availability of Mercedes-Benz GLS Maybach SUV visit Ray Catena Mercedes-Benz of Edison, contact us at 732-549-6600 to reach out sales department where we can further assist you, or visit our website Ray Catena Edison.