Ray Catena "Buy It Better"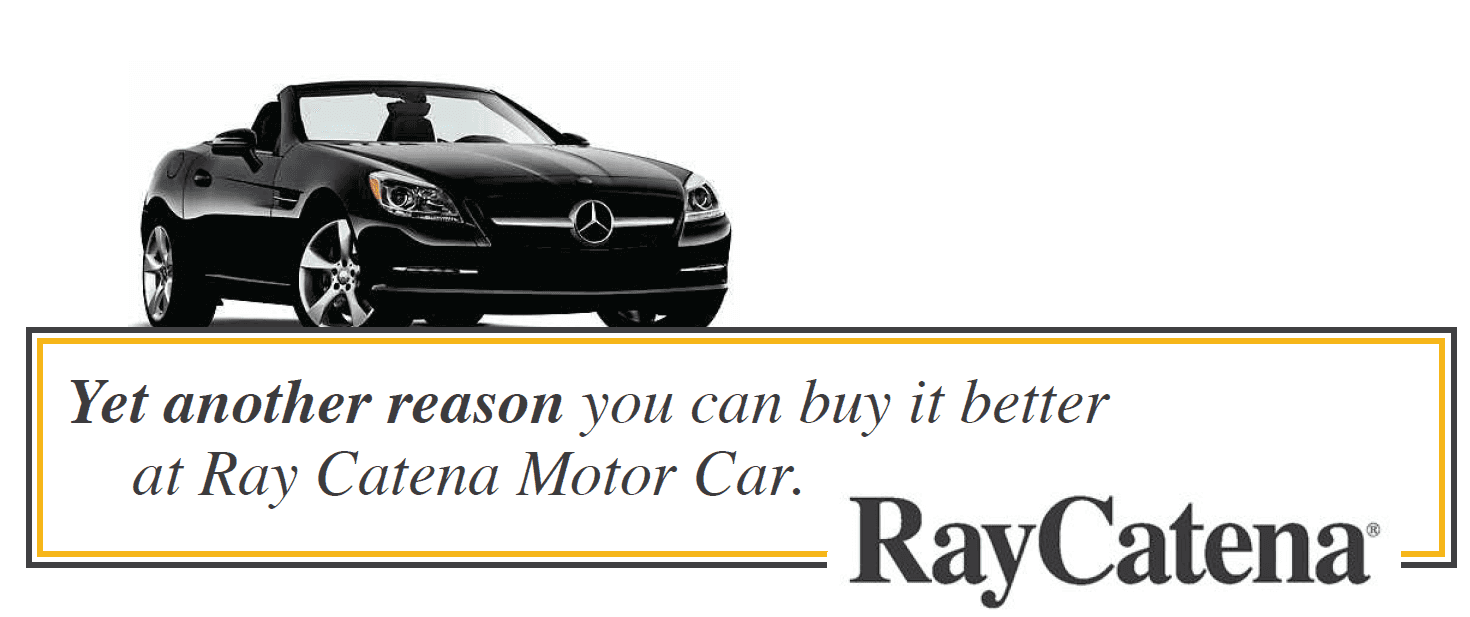 NO STRESS PRE-OWNED PRICING POLICY
We at Ray Catena Motor Car know the stressful process that you go through in buying a pre-owned vehicle. Over half of our customers start their buying process by spending endless hours gathering information from the internet. The main focus is "Am I getting the best vehicle I can for the budget I have?" In other words, "Am I getting a fair deal?"
At Ray Catena, we take that stress out of the buying process.
All of our pre-owned vehicles are priced competitively within our local market.
HOW DOES THIS MARKET-BASED PHILOSOPHY WORK?
We actively review and adjust our vehicle prices to be consistent with dealerships in our market.
Every day, our vehicle prices are compared to comparable vehicles that are offered for sale on the internet.
Our management reviews "cars.com" and "autotrader.com" for comparable vehicles.
Every day, the entire sales team reviews pre-owned vehicles for QUALITY as well as FAIR PRICING so that we only offer you our "best pricing for the best product" at all times.
Management reviews our pricing against Kelly Blue Book and NADA.
You are able to review our pricing along with us during the sales process.