Mercedes-Benz Dealer Championships
Get in the game. Give back to the community.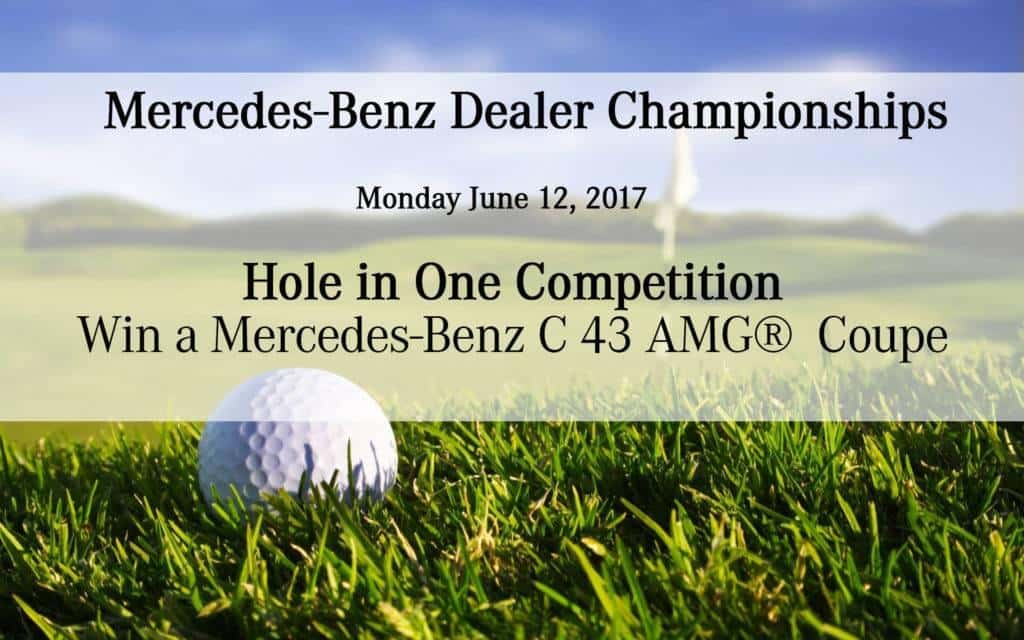 Giving you the change to compete on a local, regional, and even a national level while helping a variety of worthy causes, the Mercedes-Benz Dealer Championships have raised over $30 million for U.S. charities since 1993.
The winning two person team from this event goes on to play in the Eastern sectional. From there, the top three teams advance to the National final.
The rewards extend beyond the competition, the camaraderie and the trophies. For starters, every participant has the opportunity to win a new Mercedes-Benz at the local and sectional events in our Hole in One challenge. But most importantly, they get the chance to be a champion- not only on the course but for a cause.
TOURNAMENT DETAILS
Monday June 12, 2017
Metuchen Country Club in Edison, NJ
SCHEDULE
Registration- 7:30AM
Shotgun Start/Tee Times- 9:00AM
Awards reception following completion of play
REGISTER FOR THIS EVENT
Space is limited, please register prior to 5/26/2017.
For more information or to RSVP, please contact Scott Clifton
at 732-549-6600 or [email protected].